Secure your sensitive documents with SSLPost edocument delivery
The SSLPost edocument delivery portal allows you to securely send sensitive, time critical documents to single or multiple recipients, at the click of a button.
Create secure libraries and repositories for operations, planning & development, pensions, legal and human resources or a Subject Access Request Portal for GDPR compliance – the possibilities are endless!  Download our edocument delivery datasheet here

No postage, no printer consumables, no stationery and no time lost on delivery – why use anything else?
Are  you looking to send files and documents securely via email?  SSLPost offer a simple, safe and cost-effective GDPR compliant solution for secure file transfer. You can read about SSLPost secure email here
Read about GDPR compliance and email security in our blog, here and contact us today to learn more.
Why choose SSLPost edocument delivery?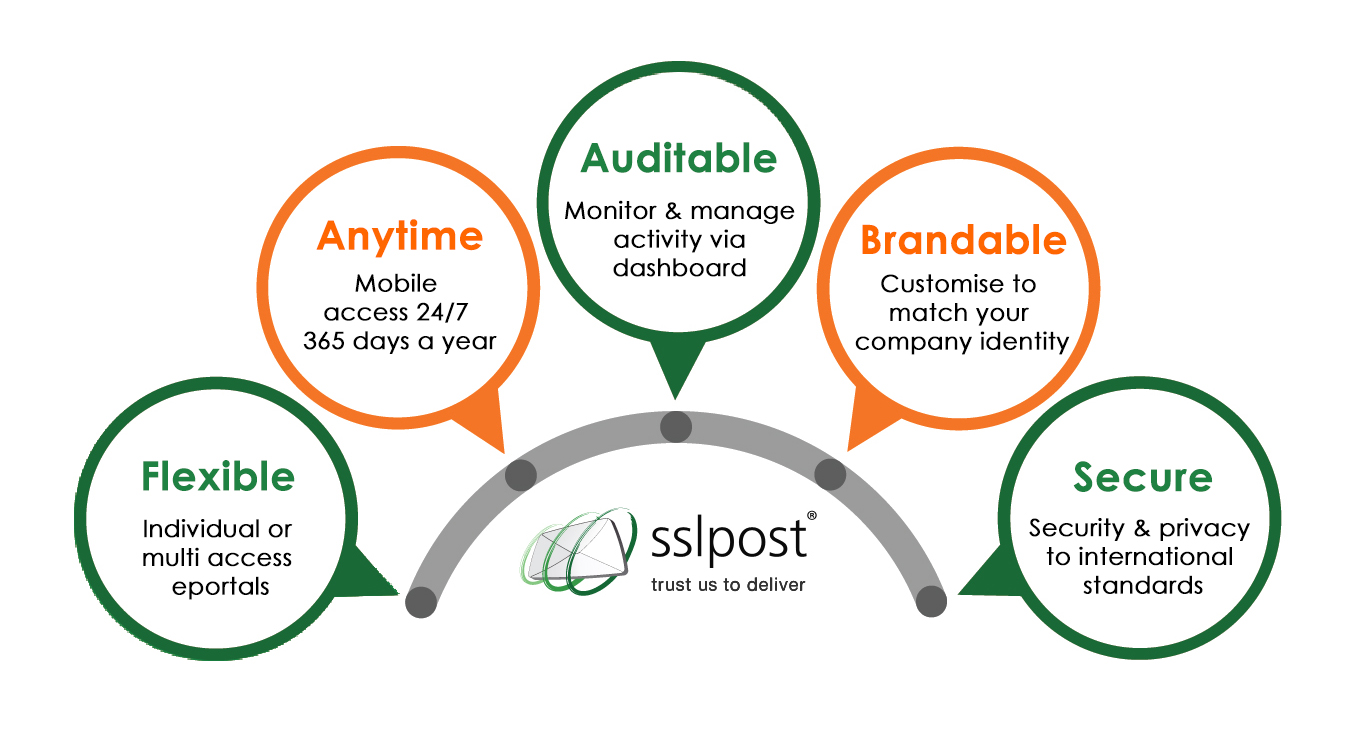 What can I use SSLPost edocument delivery for?
Library

Repository

Other

Project documentation
Accountants:
Quarterly reports, management accounts, balance sheets, VAT and tax reports
Pension forecasting tools, documents and statements
Employee handbooks
Solicitors:
Legal documentation, contracts, bids, offers, court documents and reports
Prize draws & online competitions
Policies and procedures
Social care
Case notes, third party notes, meeting and assessment reports, agency documents, court and other legal representations
Membership messages and promotional offers
Instructions & guides
Planners:
Plans, designs drawings, letters, documents, planning office and local authority communications
Personalised bookings and concierge requests
Monitoring and management of sales incentives and performance
House sales:
Contracts, offers, surveys, invoices, communications for buyers and sellers
GDPR Subject Access Request handling
HR communications, statutory letters, contracts, disciplinary letters and companywide memos
Product design:
Designs, specifications, feedback, legal documentation, patent applications
Subscription-based documents in a bookshelf format
Not on the list? Contact SSLPost to discuss your edocument delivery requirements.
edocument delivery options